MTune is the PC-software for all MaxxECU units.
•Supports Windows 7 and 10 (Windows XP is no longer supported but will probably work).
•100% updated Window system using Windows Update feature. <-- Always make sure to have the latest update on your Windows computer.
•Computer requirements: 1.5Ghz dual core CPU with 4GB of RAM.
•Minimum screen resolution: 1024x768px (optimal is 1920x1080px)
•Microsoft .NET 4.6.1 or higher
Note: Modern fan less laptops can sometimes be problematic due to their standard energy saving options. In MTune 1.116 and above we automatically change the Windows power plan for you during MTune startup.
MTune PC-installation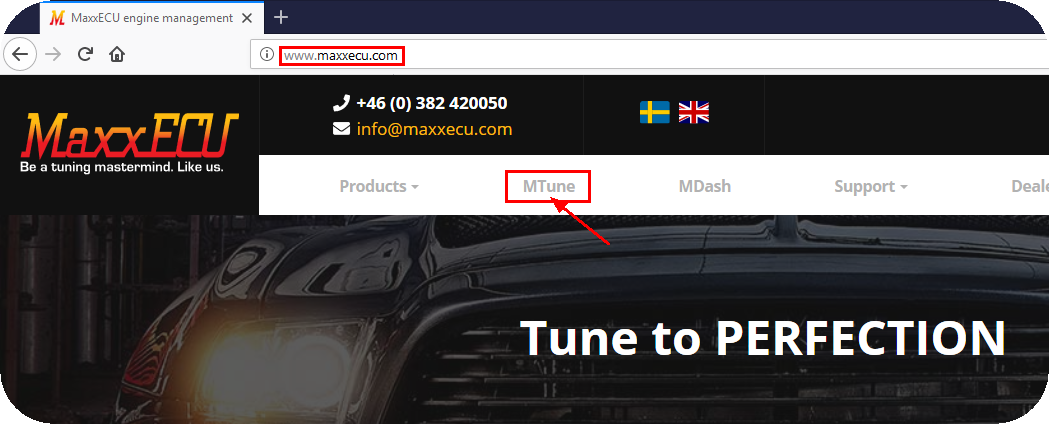 1. Start your favorite browser and navigate to www.maxxecu.com, click the MTune menu alternative.

2. Browse down on the MTune page, and click on the download icon. (you can also right click on the icon, and select "save as" and browse to a location on your computer where you want to download MTune to). Depending on browser (and language), anti-virus software and such, the following dialogs might look different, but the most important thing is that you download the file to your computer and know where you saved it :)

3. Run the installer you downloaded. Depending on your computer setup, you might get some warning dialogs, but it is safe to installer our MTune.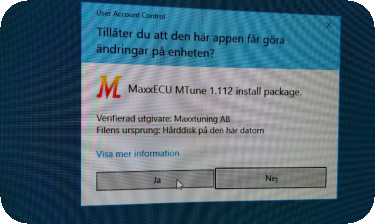 4. Windows User Account Control (UAC) will most likely ask you if you want to trust us and install our software, well you better do, cause without MTune, your MaxxECU is useless :)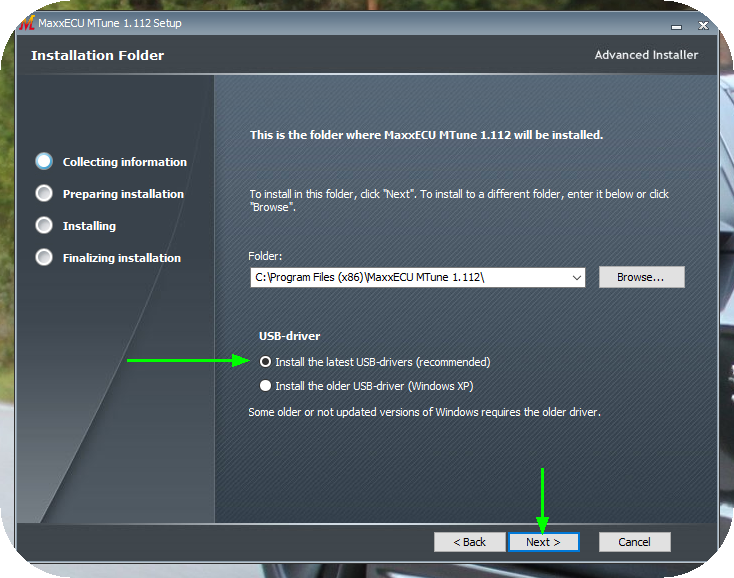 5. Always install the latest USB-drivers, UNLESS you are running windows XP (which we highly recommend NOT TO since this system is no longer supported by Microsoft).
Note: If you are upgrading from a previous MTune installation and already have the latest driver installed, you wont get prompted with this question.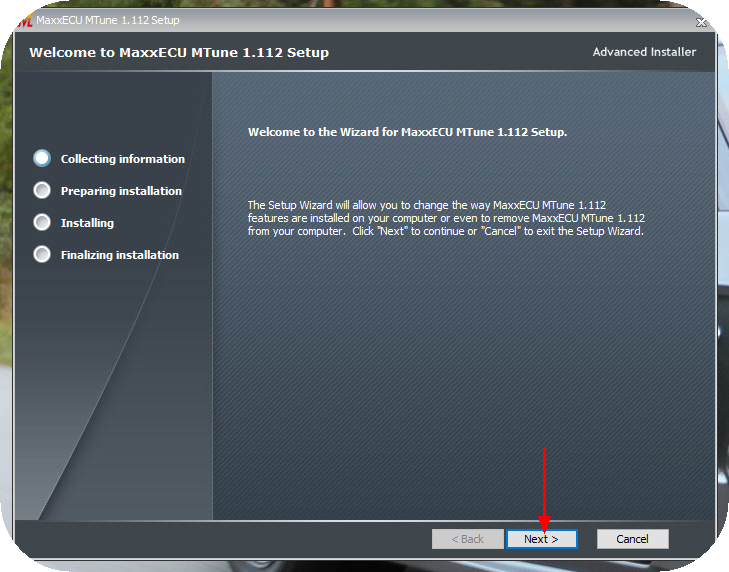 5. Press next on the following dialogs.

6. When all data are gathered, press the install button to complete the installation of MTune. The installation procedure takes a few seconds depending on your laptop speed.

7. Press Finish to finalize the MTune installation.
8. When MTune is installed, an icon has been created on your desktop.
Continue on to MTune startup.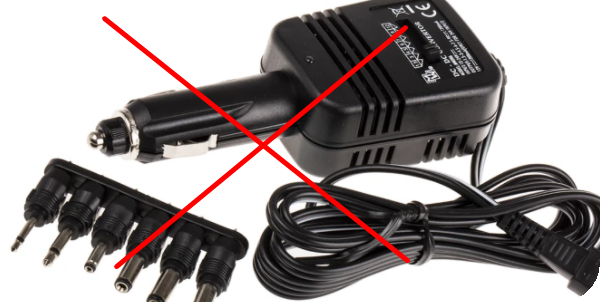 Do not charge your laptop using the +12V system in your vehicle, it can damage either your laptop USB port and/or MaxxECU USB port.
"Don't be a dickhead, don't charge your laptop thru the car charger port." , Magnus Fernlund, Sweden.