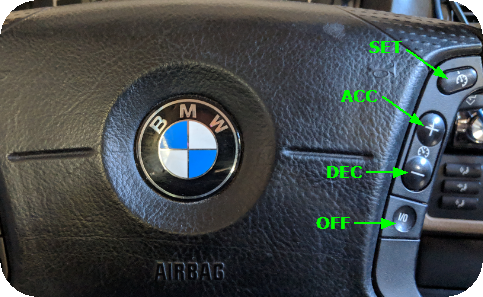 BMW MS43 steering wheel buttons.
Output from the Steering wheel is a digital output signal, wire to an available MaxxECU digital input.
See, BMW E46 330i (MS 42/43) for configuration examples.
Note: The above OEM CAN protocol NEEDS to be activated for the steering wheel buttons to work since it is a part of the OEM CAN protocol.