See also: Keyboard shortcuts.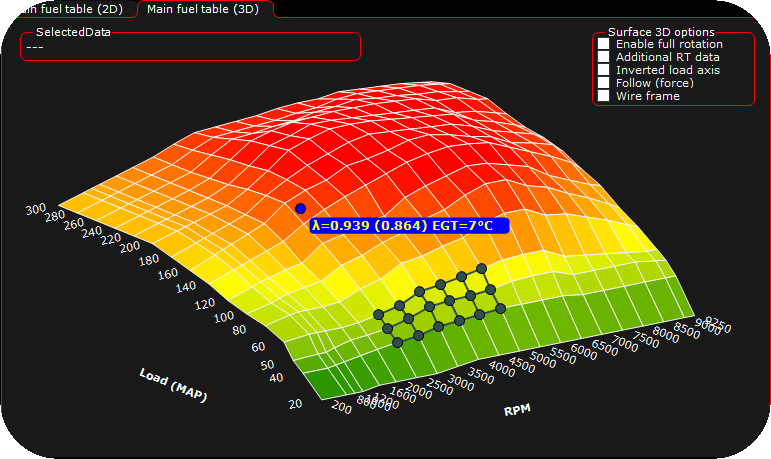 Surface 3D in MTune.
Enable full rotation
When checked, MTune do not prevent you from rotate the surface in a "strange" direction, you can now rotate however you like.
Additional RT data
Enables more RealTime data at engine data pointer.
Inverted load axis
Invert load axis, enabled as default when viewing Main Ignition table.
Follow (force)
Selections (green) follows and surrounds engine data, to make it easier to change values at engine position.
Note: Rotation of the surface can only be done outside the actual surface (red arrow), to prevent accidental rotation during
mouse operations on the surface.
Note: Check our MTune basics - Video Academy video here.