Options for connectiong ignition coils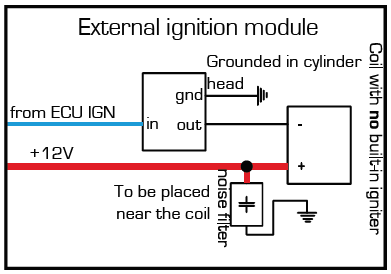 External ignition module wiring.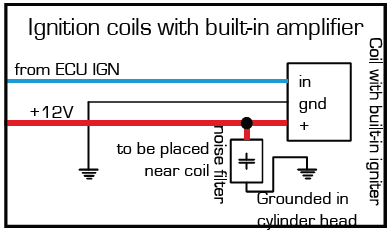 Ignition coil with built-in ignition amplifier wiring.
Note: IGN = +5v with 100Ohm resistor = 50mA MAX current. IGN output can NOT be used as GND output, since the IGN outputs are only +5v or floating.
Alternative wiring
By using the MaxxECU IGBT module (ID: 1972) to an available IGN output, you can use IGN to control certain output features like NOS solenoids.
Any SSR with 5V trigger voltage will also work.